England vs. Australia, Third Test: Day One Review
Australia 303/3 (Clarke 125*, Rogers 84, Smith 70*; Swann 2/82)
In a sentence
The three umpires do their best to detract from a decent day of cricket.
In a few paragraphs
The standard of umpiring and the use of DRS has dominated the day. We feel the decisions have been dealt with comprehensively elsewhere, so we'll just offer no comment on this topic.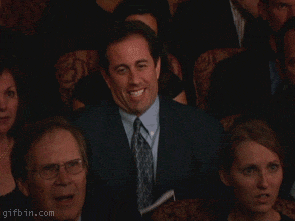 Australia showed their ability today and deserve a lot of credit for finishing the first day in a position that should mean they won't lose this game, especially when five rain-free days in Manchester seems about as likely as Shane Watson making his third Test century. Chris Rogers set the tone for the day with an innings in which he looked much more free and easy than in the first two games. Having survived umpteen chances, Steve Smith built a decent if unorthodox innings in partnership with the delicious Michael Clarke. It is a shame that the captain's knock won't be the main talking point of the day – for a man supposedly hindered by a knackered back, his footwork to the spinners is a thing of beauty and he handled the quicker bowlers and their varying bounce with aplomb. If England don't remove him early today while the ball is still new, there is a real prospect of Clarke adding another double hundred to his already epic catalogue of being an all-round successful man.
Although the scorecard suggests Australia dominated the day, England didn't bowl especially badly. Yes, there were probably too many loose balls, but there were a number of times when the seamers beat the bat and on a different day all three might have had more wickets. Spare a thought for Stuart Broad in particular, who has now bowled 45 overs since his 199th Test wicket.
Outlook for Friday
Please please please can there be a day of cricket without any DRS-related controversy? With Australia well-set and the comedy villain of the summer due to bat next, it should be splendid as England try to fight back into the game.