England v Sri Lanka, 1st Test, Day 4 Review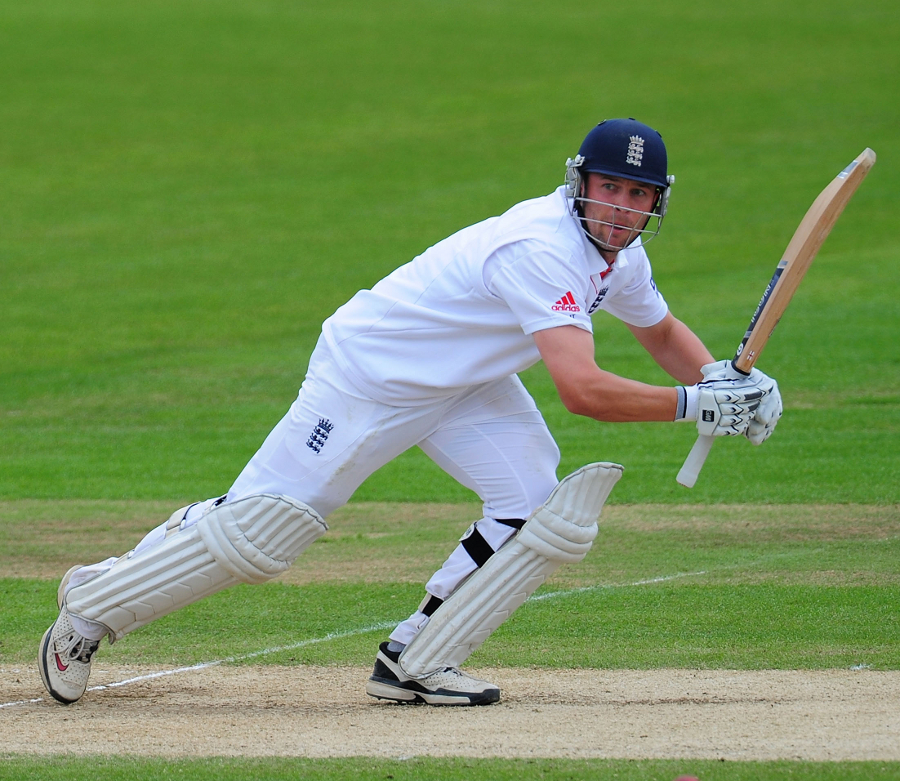 Close of play
England 491-5 (Trott 203, Cook 133, Bell 98*)
Sri Lanka 400 (P Jayawardene 112, Anderson 3-66)
In a sentence
Easy pickings for England as Trott continued his serene progress while Sri Lanka pursued a defensive attitude, seemingly fearful of final day gremlins in the pitch.
Player of the day
One IJL Trott. A second double century for the man now homing in on a Test average of 70. Aesthetically pleasing, no, but this was attritional batting and to condemn the man, as has been seen in some media circles is as bizarre as OMC's 1996 smash hit. Looked utterly untroubled until getting himself out to Dilshan's part-time off-breaks.
Moment of the day
The slapdash fielding by Farveez Maharoof which enlivened a becalmed period of play. Slide tackles are for the football stadia a few miles down the road, lad, not trying to stop boundaries. Otherwise, it was a highly uneventful day.
Outlook for tomorrow
It's totally up to England. Batting practice or let Broad, Tremlett and Swann get some overs under their respective belts. Either way, the game is dead as a contest, which reflects badly on Cardiff as a venue, for they have now produced shirtfront pitches for each of their two Test matches. The weather forecast once again looks unhelpful so it could well be a case of seeing Eoin Morgan bat out a meaningless half-century to half-heartedly enhance his Test credentials.