The England Globetrotters
Those England cricket fans who don't have the benefit of 20/20 hindsight may recall a time when there was a groundswell of opinion in favour of Owais Shah being selected for England. It was in the aftermath of the catastrophe in Kingston that is commemorated in the title of this website, little over 30 months ago. Well, Shah did get selected, but could only fidget his way to 133 runs from six innings. His final appearance for England came six months later, in a Champions Trophy semi-final defeat to Australia.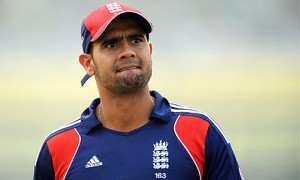 Although an England recall appears as likely as Kevin Pietersen being asked to front an advertising campaign for Visit Hampshire, Shah remains in demand in the shortest form of the game (presumably 20 overs is too brief a period for even him to develop cramp). In the forthcoming Australian Publicity-thon the Big Bash League, he will be representing the Hobart Hurricanes
Meanwhile, he is also playing for the Cape Cobras in the South African domestic tournaments (he has played for them in previous seasons and also featured for them in the Champions League competition earlier this autumn). In the Franchise Cup, there have been two rounds of fixtures. In their first, away to the Dolphins in Durban, only 41 minutes of play was possible due to rain; the Cobras did not bat. The second game was against the Lions in Johannesburg. We suspect the pitch was batsman-friendly, as the Cobras scored 379/7 from their 50 overs. The two openers (Richard Levi and Andrew Puttick) both scored hundreds; Shah scored 11 runs from 15 balls before being stumped. The Lions were subsequently bowled out for 307 in their bold chase.
In a stranger world, Shah might still be playing for England. Thankfully, he's not. But as someone who certainly has his fair share of talent, we hope he flourishes in both South Africa and Australia; we'll keep tabs on his performances here and on twitter @51allout. Whilst we can't guarantee reporting every time he gets cramp, we will certainly note each and every run out he's involved in.