51allout Introduces The Smiffies: The Best Of 2012
Ask people what the world really needs, and a lot will reply with 'peace', happiness', 'love', all that stuff. But everyone knows what the world really needs is more award ceremonies. This is a thought that struck us whilst we attended our local day-care centre's 'Best of Year' review the other night, where the 'Biggest Pile of Puke' award was a closely contested battle (although Steve Smith's effort whilst playing for Pune would have beaten them all). So we decided that it was about time that 51allout launched its own annual award ceremony, aptly named after the man who would probably win all the categories on offer if we hadn't decided to be charitable and share them around a bit.
Of course, the judging for these categories was purely impartial, and in no way prejudiced by our personal preferences for one player over another. The fact that Tim Southee features so heavily is purely circumstantial, we can assure you.
And so, with no further ado, put on your best clobber, grab hold of a pretty lady in a hideous dress, and prepare to waltz down the red carpet, as we bring to you the inaugural Smiffies for the year of 2012.
Best Shot, 2012
Nominations: Ian Bell (Ind vs. Eng, 1st Test), Ricky Ponting (Aus vs. SA, 2nd Test), Kevin Pietersen (SL vs. Eng, 2nd Test)
Winner: We wanted to give it to Kevin Pietersen for his switch hitting shenanigans in the Test series against Sri Lanka, but there can only be the one real winner, Ian Bell's first ball effort against India. Probably the worst shot ever played at any level of the game.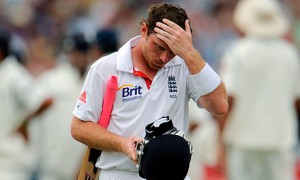 Best ball, 2012
Nominations: Samit Patel (Ind vs. Eng, 1st Test), Ravindra Jadeja (Ind vs. Eng, 4th Test), Morne Morkel (Eng vs. SA, 3rd T20)
Winner: A hard choice here, as all nominations were worthy winners. We wanted to give it to Jadeja, largely because of Trott's reaction, but it has to go to Morne really.
Best Fielding Attempt, 2012
Nominations: Monty Panesar (SL vs. Eng, 1st Test)
Winner: We couldn't be bothered with any other nominations, it's clearly Monty.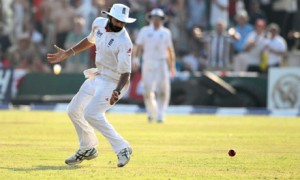 The Matthew Elliott Award For Best Running Between Wickets, 2012
Nominations: Virender Sehwag & Gautam Gambhir (Ind vs. Eng, 3rd Test), Phil Hughes & Ed Cowan (Aus vs. SL, 2nd Test), Ricky Ponting & Shane Watson (WI vs. Aus, 1st Test)
Winner: Any run out that features Shane Watson is more a work of art than anything else really, so this effort was a worthy winner. Plus it really pissed Punter off, which is a nice bonus.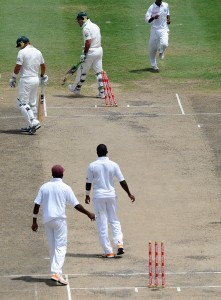 Most Nonsensical Selection, 2012
Nominations: Rob Quiney (Aus vs. SA), Cameron White (T20 World Cup), Luke Wright (Pune, IPL)
Winner: Unfortunately, it's Luke Wright. Only selected to play the one game, where he didn't even bat, Luke faffed around in India for a while before going home with a suspected bout of malaria. One of the great selections.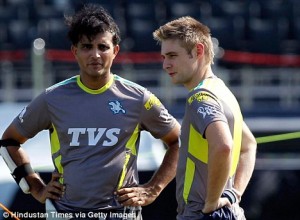 Best Facial Hair, 2012
Nominations: Hashim Amla, Dan Vettori, Jonny Bairstow, Moises Henriques
Winner: Another closely fought category, but this year it's taken out by a new face (literally). Step forward Moises, your reward is richly deserved.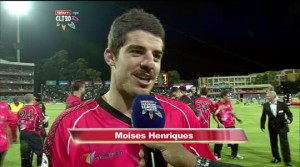 Worst Commentary, 2102
Nominations: David Lloyd (T20 WC), Ravi Shastri (IPL), Nick Knight (anything), the Channel Nine commentary team apart from Richie & Ian.
Winner: David Lloyd. Something of a surprise winner, but his 'Wallop' crap during the T20 WC was so ball-achingly bad that we're thinking of in future naming this award after him.
The Mark Cosgrove Award For Most Svelte Cricketer, 2012
Nominations: Samit Patel, Rory Kleinveldt, Virender Sehwag
Winner: For being both fat and useless, Rory takes this one in not so much a canter, more a very slow trudge.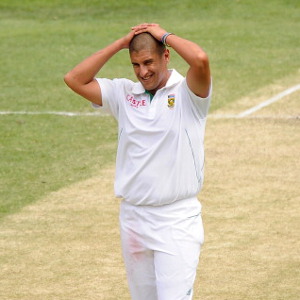 The Richard Levi Award For Most Useless Cricketer, 2012
Nominations: Richard Levi, Imran Tahir, Xavier Doherty, Tim Bresnan, Dean Elgar, Craig Kieswetter
Winner: A surprisingly large number of South Africans were nominated for this one, but in the end they just missed out owing to the fantastic year experienced by one Tim Bresnan. Well done mate.
The Golden Smiffie: Best Cricketer, 2012
Nominations: Steve Smith (obviously), Tim Southee, Michael Clarke, Alastair Cook, Dale Steyn, Jacques Kallis
Winner: In a complete cop out, we've gone for joint winners this year. Michael Clarke and Alastair Cook both take out the award, narrowly ahead of Southee.