Return of the Old Guard
It's a comeback as ill-advised as when Sylvester Stallone made Rocky V. Yes, Sri Lanka have recalled Sanath Jayasuriya for the upcoming ODI series against England at the ripe old age of 41, despite him being omitted from the World Cup squad mere months earlier. Their hand has been slightly forced by the unavailability of Upal Tharanga due to a failed drugs test at said World Cup, but still, this is a selection that must be worrying for their fans.
Firstly, it's been quite some time since Jayasuriya was anything like the commanding, devastating batsman that he was throughout the mid 1990s and the 2000s. He hasn't played a single ODI for almost eighteen months and it's almost two and a half years since he made a century. In his last ten innings, he averaged 23.20. His wily left arm spin was still useful, taking 10 wickets in the final ten games that he was asked to bowl at the cost of 34.90 each, but perhaps most pertinently, his last two outings with the ball against India produced the combined eye watering figures of 14-0-118-0. With Rangana Herath bowling competently in Test cricket, surely Sri Lanka's need for a further spinner is not especially great.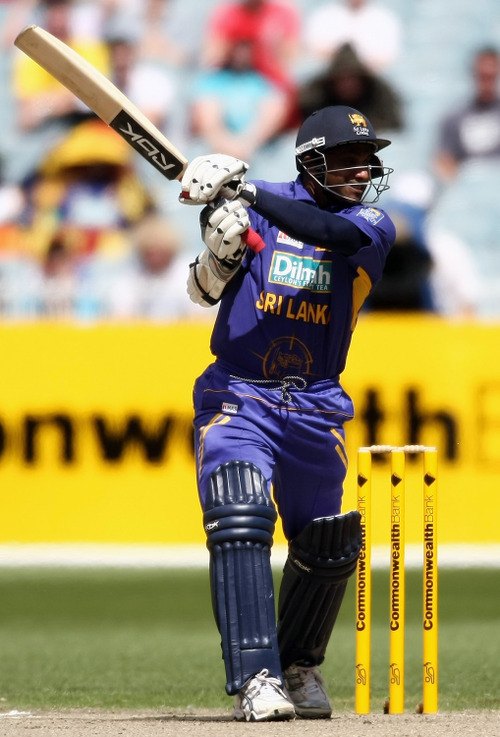 Secondly, Jayasuriya has today announced that he will play the first ODI and the first Twenty20 fixture, and then retire from international cricket. At a time when the country is looking to rebuild a team, what does this say for continuity? Why have they chosen a man with no intention of playing anything more than a cameo role for a farewell appearance, so long after his last one, when the games aren't being played in his home country? And on what cricketing basis was Jayasuriya chosen, seeing as he's played just a single first class game and a handful of List A games in the last six months?
Finally, to expand on that point, it says little for the foresight of the selectors. Rumours abound that they have already on this tour, to no avail, sought the return of Chaminda Vaas to Test cricket at the age of 37. Thilan Samaraweera, Kumar Sangakkara, Mahela Jayawardene and Tillekaratne Dilshan are all in their mid 30s. Lasith Malinga, now retired from Test cricket, has already stated that he is highly unlikely to still be playing ODIs by the time of the next World Cup. What must a young Sri Lankan batsman, or even all-rounder, be thinking when he's overlooked for men who surely have little place in the longer term plans for the national side?
Sri Lanka became known as innovators for the way they approached the 1996 World Cup under Arjuna Ranatunga and the men mentioned above have been great servants to the national team. However, they need to learn to let go of the past and come up with a serious four year plan for the next World Cup, as that would seem to be their greatest chance of any tangible success in the short-to-medium future.