Australia vs. India, Second Test: Preview
Barely has the gin-induced hangover cleared and it's time for some more Test cricket, as Australia and India head to the SCG for the second Test of an already fascinating series. First time round in Melbourne, the ascendancy changed hands on several occasions before some genuinely poor batting from India's top order saw Australia romp home. Predicting how India are going to do has been pretty easy over the past few months (they've been consistently mediocre) while predicting Australia has been more of a challenge (as they've lurched between triumph and disaster on a game-by-game basis). But predict we shall, as the 51allout crystal ball appears to have survived the new year revelry mostly intact.
The home side
Despite a number of question marks over the long-term futures of a number of players, Australia are certainly the happier side going into this Test. The pace attack performed very well at the MCG and all three of Peter Siddle, Ben Hilfenhaus and James Pattinson will keep their places. Nathan Lyon will also keep his, despite the SCG being generally seamer-friendly this year and the fact that the initial enthusiasm for his performances seems to have subsided. Picking a side with no spinner is a risky business, as the Oval test from 2009 testifies.
Had Australia decided to change their bowling lineup the only option in the squad (after Dan Christian and Mitchell Starc were both released to enjoy some Big Bash japes) was Ryan Harris. We've a lot of time for Harris here at 51allout, mainly because during the last Ashes he was pretty much the only Australian bowler that didn't look like a complete shower, but the prospect of relying on his knees to hold up for five days seems an overly optimistic one to us.
In terms of the batting Australia will also be unchanged. With Shane Watson still not fit (and it not being overly clear when he will be) Ed Cowan and David Warner will open again with Shaun Marsh at number three. As top threes go, it isn't the most sturdy looking, yet it'll again be propping up a wildly inconsistent middle order. Ricky Ponting and Mike Hussey are both doing just enough to drag out their careers while Michael Clarke isn't going to lose his place any time soon. And Brad Haddin keeps his place because he seems to be the only person in Australia with (a) some wicketkeeping pads and (b) two hands that aren't made out of glass.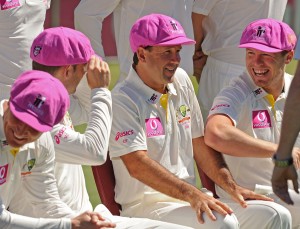 The away side
Now this is where it does get interesting. We're sick of being told how great this Indian batting lineup is while watching them fail to make 300. There were a series of awful shots in both innings of the first Test, with no batsman excused from the blame. Gautam Gambhir looked horribly at sea, as he has done for the best part of two years, and may lose his place to youngster Ajinkya Rahane. Virender Sehwag made an impressive 67 in the first innings at the MCG but set the tone in all the wrong ways in the second, holing out with a horror shot for just 7. Rahul Dravid and Sachin Tendulkar both looked in good nick at various points, and they are the least of India's problems, with VVS Laxman and Virat Kohli both having stinkers, making just 14 runs from their four innings combined. If the latter does drop out, it'll mean an opportunity for Rohit Sharma.
Captain MS Dhoni will also need to contribute more with the bat – there was no sign of him knuckling down for the team in either innings at the MCG – as well as with his captaincy. The needlessly defensive fields for the Australian tailenders proved somewhat significant in the end, allowing the home side to turn the momentum of the game in their direction.
In terms of the bowling attack India are likely to be unchanged. There were decent performances from all four frontline bowlers, and with the SCG not being a spinner's pitch any more, PP Ojha will continue to carry the drinks.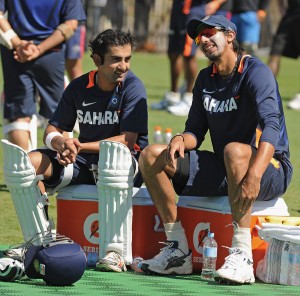 The 51allout prediction
This is a crucial game for both sides. Australia are desperate for some consistency of selection and performance and another decent result might finally allow them to settle the side down, at least for a short while. And for India, there's a desperate need to prove that they're not a soft touch away from home. Defeat here would be six in a row (away from home) and throw up the prospect of a second successive away series whitewash, which would represent a massive fall from grace for what started that run as the number one side.
Our predictions: The hundred hundreds bollocks to be mentioned in commentary within 90 seconds of Sachin coming to the crease. Australia to have one of their hilarious batting collapses and throw the game away. Sehwag to prove the difference between the sides with one of those innings that only he is capable of. No major segway incidents of note. The third test preview to make no mention of how awful the previous predictions were.