World T20: Day Twenty
Although the fourth World T20 has been around for just three weeks, it seems to have been much longer – we can barely remember what the Zimbabweans and Irish looked like, much less what our pre-tournament predictions were. We assume that everyone involved at 51allout opted for either Sri Lanka or the West Indies, who face each other in today's final.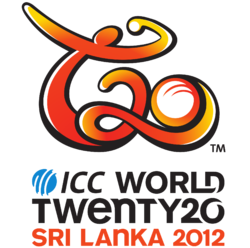 There is much to look forward to. Few would wish to deny Kumar Sangakkara and Mahela Jayawardene success, particularly in a competition that Sri Lanka are hosting. These two greats are amongst the most enjoyable players to watch and are surely respected across the globe. Sri Lanka are of course far from a two-man team though; Tillakaratne Dilshan, Lasith Malinga and the Mendii for example are fine players themselves in this format.
It was a pleasure to watch West Indies pulverise Australia on Friday. This was T20 cricket at its most entertaining. The Windies certainly have the batting firepower to trouble their opponents, though perhaps their bowling attack will find it harder to bowl against the likes of Dilshan and Jayawardene than they did Cameron White and David Warner. Inevitably, the chances of victory rests with Chris Gayle, who has time and again shown himself to be the most formidable batsman in T20 cricket, even withstanding Shane Watson (and Craig Kieswetter). Furthermore, Darren Sammy is a cricketer who, despite limitations, has gelled a team together that seem united, excited and proud. And quite good at dancing.
We won't make any rash predictions and the teams are both likable enough that we don't really have a preferred winner. We'll just sit back, type away on this blog (and @51allout on twitter) and hopefully enjoy some superb T20 cricket. Either that, or moan about everything under the sun.
The day begins with Australia vs. England in the women's final at 10am BST, followed by Sri Lanka vs. West Indies at 2.30pm.